After five million concerts over a few decades I have to say one of my favorite things is seeing a band you know is incredible open for a band with a large and loyal audience who don't know the opener — and seeing them won over. That was the case Wednesday night seeing Illuminati Hotties open for Los Campesinos at the Echoplex.
When Illuminati Hotties hit the stage, immediately someone in the crowd yelled "Impress Me!" and then someone else yelled "Who does your eyebrows?!!", which seemed oddly specific, but you could definitely feel the crowd wasn't expecting much. Then the LA band kicked into the super soft and mellow opening of "Kiss Yr Frenemies" and I was all "Yes!" but everyone else was all "WTH?".
Obviously it would be weird for Los Campesinos to have a band where all the music was that mellow opening for them and of course soon we were on to "(You're Better) Than Ever" and the energy level skyrocketed and we were off on the tender punk rollercoaster for a 40-minute set with catchy as fuck songs and dynamics from the softest soft to natural gas tanker explosion huge (everyone watches those videos on Youtube, right?), often in such close juxtaposition it's shocking.
The band's ability to merge the highs and lows is at its best both on their 2018 release Kiss Yr Frenemies and at live shows. Especially on a song like "Cuff". Everyone sang along on "Paying Off The Happiness" and eventually the set had to end but it was another unsuspecting audience slayed by Illuminati Hotties and it was so much fun.
And then Los Campesinos went on and played an hour of full power energetic indie pop, with a brief slow down for "The Fall of Home" from 2017's Sick Scenes. The big sing alongs happened on "For Flotsam" and "What Death Leaves Behind". Between songs Gareth thanked the crowd for coming out and mentioned what a joy it is to come to the other side of the world to play for LA and in the States.
He thanked what sounded like a pretty massive crew that helps out along the way. With a band with that many people in it that must be quite a lot of work! And then they played "You! Me! Dancing!" and, of course, it's pretty much the best song ever and it was amazing and I spent a moment reflecting on how I wish they could come and play here way more often but that's probably not possible and so you have to enjoy the good things when they're happening because who knows when, or if, they'll ever happen again. And then I danced.
Words and photos by Tim Aarons
LOS CAMPESINOS: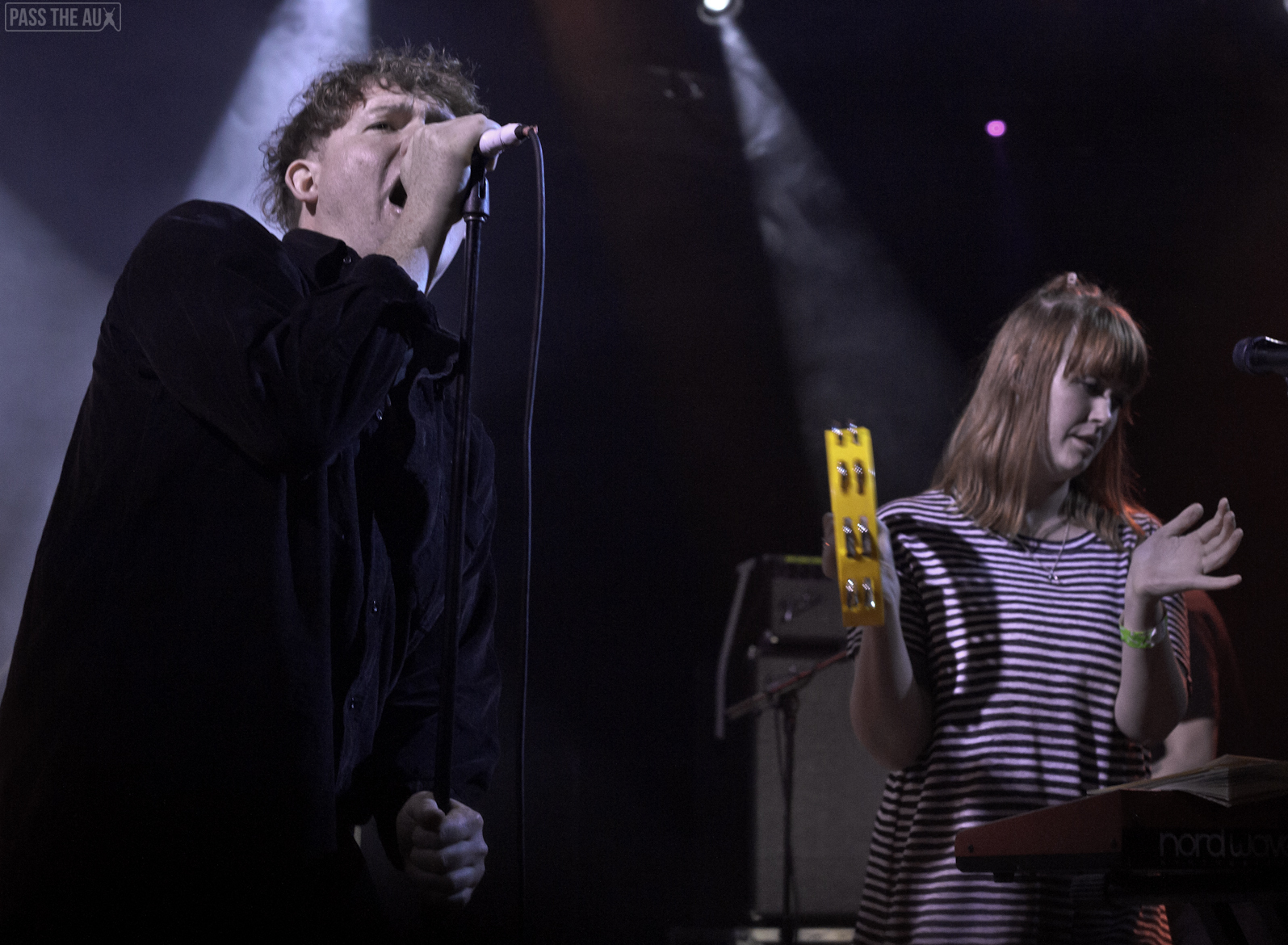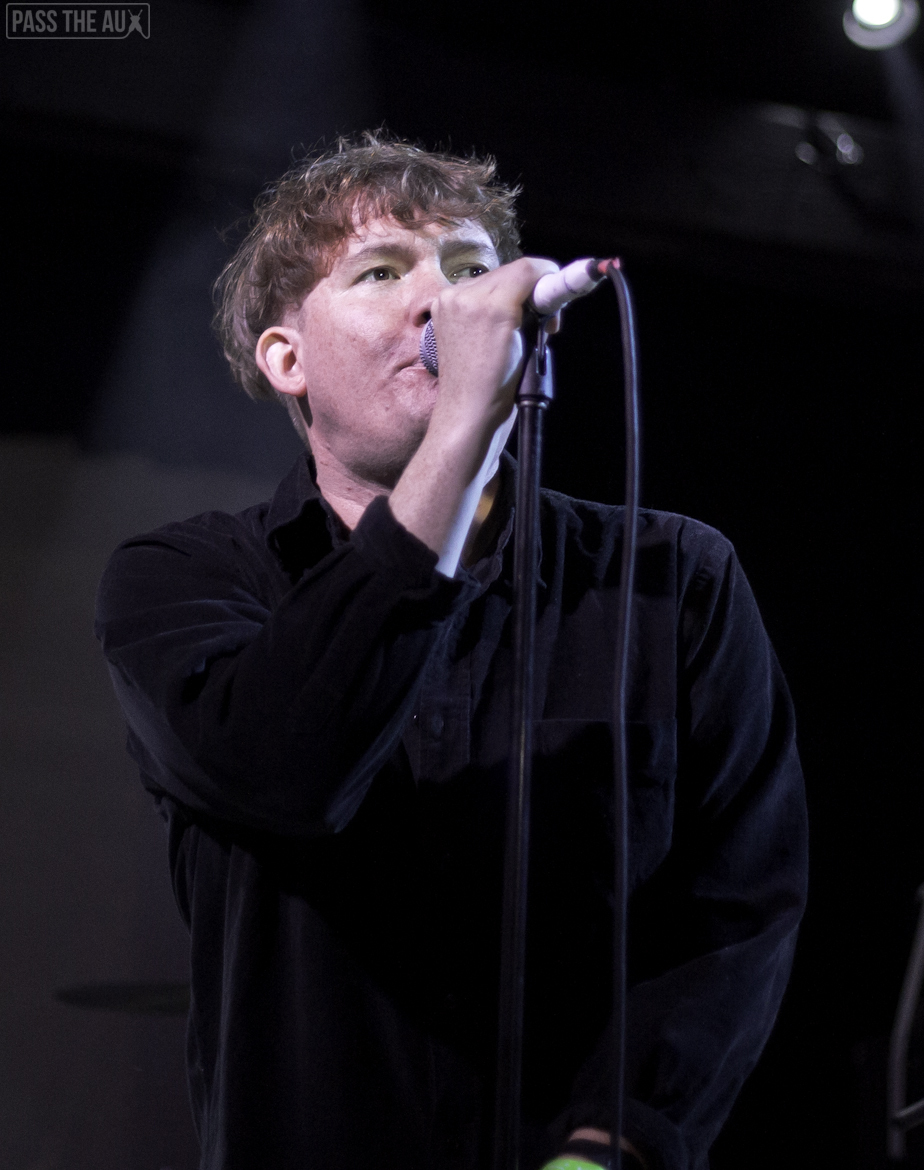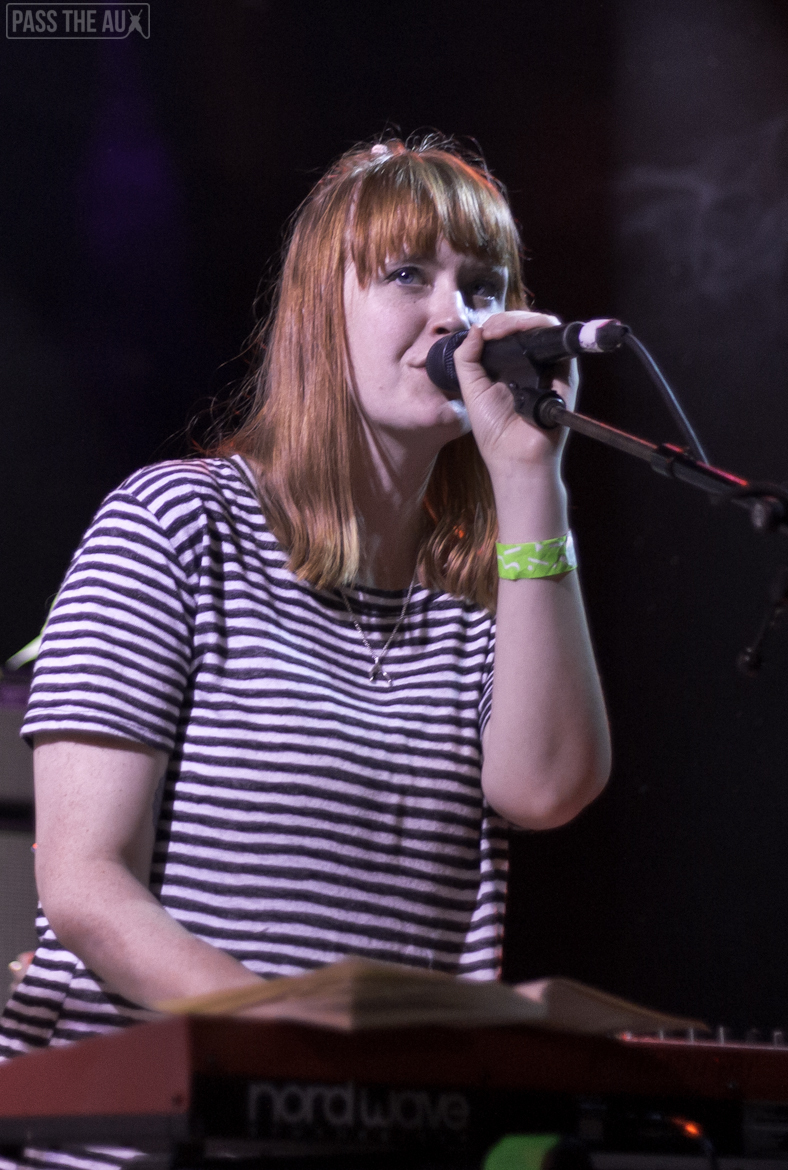 ILLUMINATI HOTTIES: